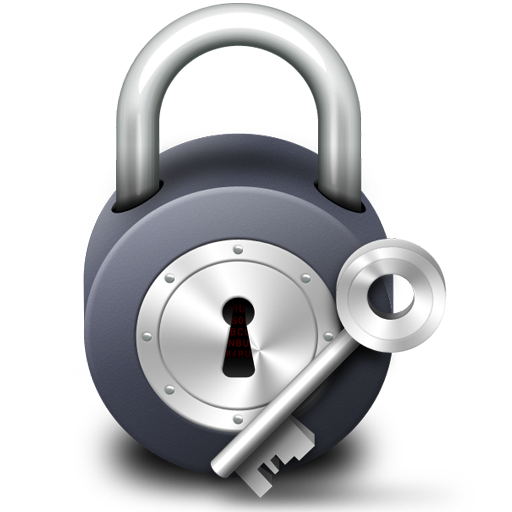 You can password protect any of the programs on your computer with Password Door.
When a user tries to use a password protected program, it asks for the password first. If the user can not provide the password, the program terminates and the user won't be able to use it.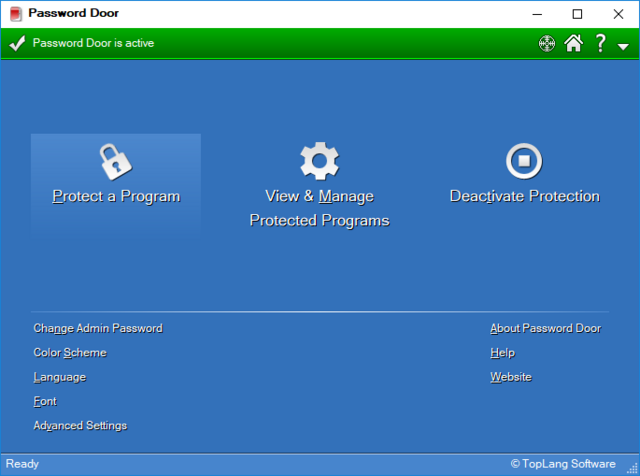 Protect Programs Anywhere
Password Door provides strong protection and will always apply the protection to a protected program, the following actions will NOT bypass a protection:
Move/Copy the protected program to another folder.
Rename the protected program.
Install and use second instance of the protected program.
Delete & reinstall the protected program.
With its unique exe identity technology, Password Door keeps protecting the target programs even those programs have been moved to other location, or renamed.
Easy to Use
It's easy-to-use and doesn't require special computer knowledge, Password Door has configured everything automatically after you installed it, the only thing you need to do is starting to protect programs.
How to register [English]

Install Password Door 9.0.exe
After installation completed , run the program.
Click on drop-down arrow at the top corner of right-side.
Click Register
Then , fill the username and Serial Key correctly from zip package.
Program will be ready to use Full Version.
How to Register [Myanmar]

Password Door 9.0.exe ကုိ ထည့္သြင္းပါ။
Install ၿပီးရင္ , Program ကုိ Run ပါ။
ညာဘယ္အေပၚေဒါင့္က ၿမွားေအာက္ဆိုက္ေပၚကို ႏွိပ္ပါ။
Register ကုိ ေရြးပါ။
Zip File ထဲမွာပါတဲ့ Username & Serial Key ကုိ မွန္ကန္ေအာင္ ၿဖည့္သြင္းပါ။
ဒါဆိုရင္ Program ကုိ Full Version အေနၿဖင့္ အသင့္အသံုးၿပဳႏိုင္ပါၿပီ ...