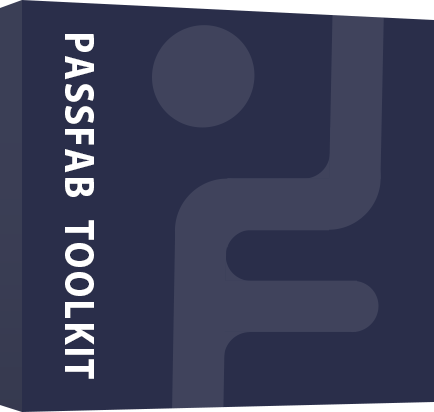 Windows Password Recovery
Lost login password for your Windows PC or laptop? Windows password recovery tool in PassFab ToolKit can easily recover or reset Administrator password, guest password, or Microsoft account password so that you can get into locked computer.
Files Password Recovery
Quickly remove password for encrypted Microsoft Office files without damage.
Product Key Recovery
One click to find lost product key on your computer. No need to buy a new set.
PassFab ToolKit Features
PassFab ToolKit offers all-round services for password and product key recovery. One installation can satisfy all your password needs on computer.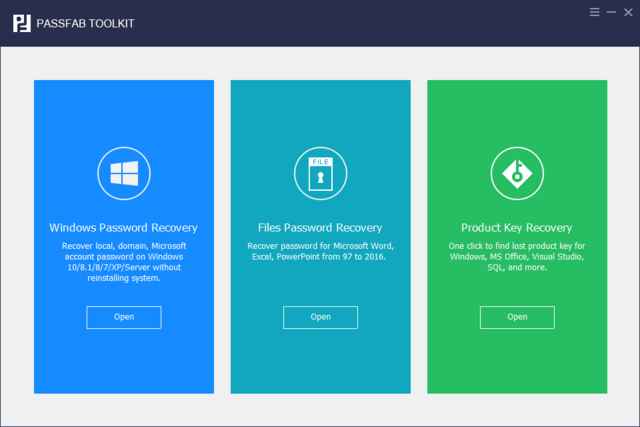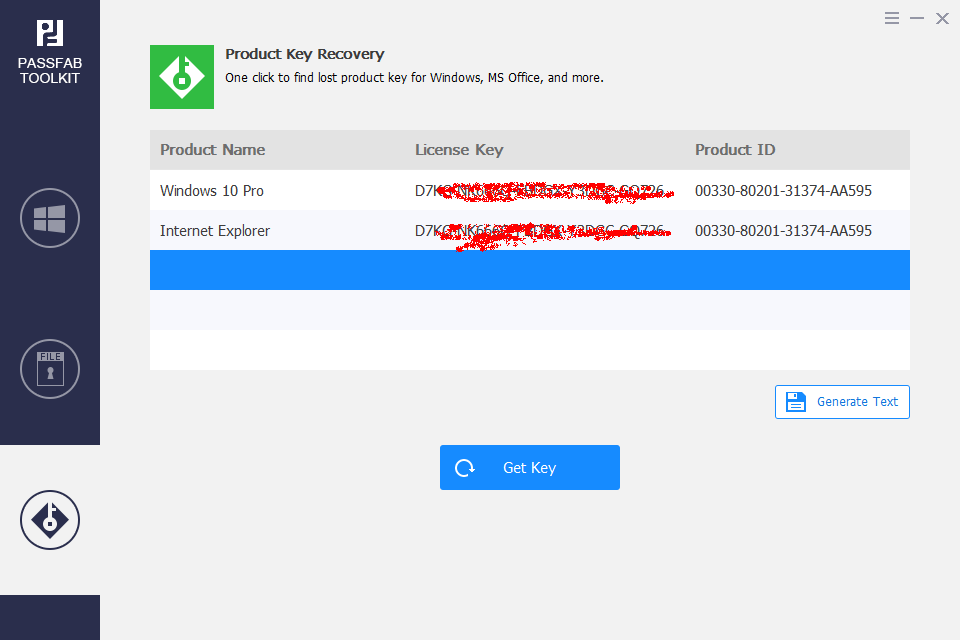 How to crack :

Install Setup.exe
Copy PassFab ToolKit.exe Crack file and Paste into Program Installation Directory.
Then , run the program.
Click on the key icon from the program.
Enter any information and register the program
How to crack [Myanmar]

Setup.exe ကို Install ၿပဳလုပ္ပါ။
PassFab ToolKit.exe crack file ကုိ Copy ကူးၿပီး Program Directory ေအာက္ထဲသို ့Paste ၿပဳလုပ္ပါ။
ၿပီးရင္ Program ကုိ run ပါ။
Program မွာ ညာဘက္အေပၚေဒါင့္မွာ ရွိတဲ့ Key ပံုကုိ ႏွိပ္ပါ။
ၿပီးရင္ ၾကိဳက္တဲ့ နာမည္နဲ ့Code နံပါတ္ ရိုက္ထည့္ပါ။
Register ၿပဳလုပ္ၿခင္း ေအာင္ၿမင္သြားပါလိမ့္မယ္ ...