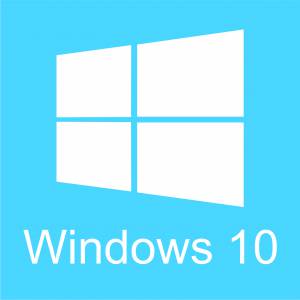 Windows 10 is a huge release from the Redmond-based software giant. In fact, it's so big that it's expected to break the Internet during its rollout period. And with a lot riding on this big release, Microsoft is also aiming to push its OS to at least a billion devices in two to three years. Bold claim indeed.
Packed to the rafters with new and improved features, Windows 10 breaks away from the tried and tested Windows releases which we have become accustomed to and dives head first into territory which blurs the line between the present and future. With great features to boot such as Continuum tablet mode, Microsoft has made sure that its desktop operating system is ready for the next-generation of hardware from different manufacturers.
All that sounds good on paper and things get even better knowing that Windows 10 will be a free upgrade for Windows 7 Service Pack 1 and Windows 8.1 Update users. And if you're a qualifying individual, you can grab Windows 10 from Windows Update right now, or you can take the geek route and download the ISO files directly from Microsoft onto your PC later on which you can use to create a bootable USB or DVD.
Just updates added until May 19, 2019. Nothing changed or added.
Just updates added until May 20, 2019. Nothing changed or added.
Editions Included:
01. Windows 10 Home
02. Windows 10 Home N
03. Windows 10 Home Single Language
04. Windows 10 Pro
05. Windows 10 Pro N
06. Windows 10 Pro VL
07. Windows 10 Pro N VL
08. Windows 10 Education
09. Windows 10 Education N
10. Windows 10 Education VL
11. Windows 10 Education N VL
12. Windows 10 Pro for Education
13. Windows 10 Pro for Education N
14. Windows 10 Pro for Education VL
15. Windows 10 Pro for Education N VL
16. Windows 10 Enterprise VL
17. Windows 10 Enterprise N VL
18. Windows 10 Pro for Workstation
19. Windows 10 Pro for Workstation N
20. Windows 10 Pro for Workstation VL
21. Windows 10 Pro for Workstation N VL